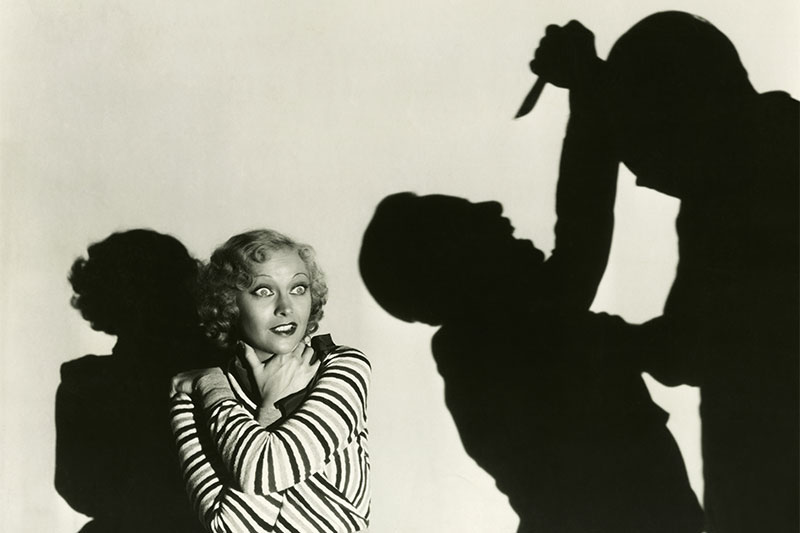 Dreams can be disturbing and it is best if you don't remember too much of them. However, sometimes dreams can be more disturbing than others. If you are the highly creative type, you may find that is being the case. For instance, if you just finished writing a section of your new novel that you have been working on and you head to bed, and then the next morning you wake up in a cold sweat because you dreamed that you killed your annoying neighbor – you are not alone! And no, that does not make you a dangerous creepy person. That is just your brain playing tricks on you because you are highly creative.
Recent studies have found that if you are highly creative, you are more likely to have violent nightmares that involve murdering others. Scientists at the Heinrich-Heine University in Dusseldorf conducted a study on this. The researchers asked two groups of volunteers to keep a record of their dream diaries. Therefore, the people who did dream about killing others didn't dream about it in cold blood. They dreamed about it as self-defense. The two groups of those who the researchers found that had those dreams were those who did experience violence in real life, as well as those who were naturally creative (and some volunteers experienced both).
Very Creative People Are More Likely To Have Violent Dreams
One author told IFL Science that those who had those particular nightmares were creative to the point that they wanted to act aggressively towards the one against whom they defended themselves in creative ways. They don't run away, they fight back instead and in the dream they are either protecting themselves or protecting something or someone else in the dream.
Research also found that those who were not known to be creative types were more likely to have happy dreams. That means that when it comes to happy dreams, your creative side isn't processing very much and it is not working hard. If your dreams are more violent, then you do have a creative aspect there and your mind in a dream state is working through it. You are being attacked and your creativity is helping you defend yourself or defend something or someone who you care about in the dream which is why you end up murdering the aggressor in your dream.
Is There A Link Between Nightmares And Creativity Aside From Your Creative Side Working In The Dream?
Researchers have found that there is a link between violent dreams and creativity and that is creative people have a heightened sensitivity. Therefore, when you are dreaming, based on your sensitive nature, you are likely to end up having disturbing dreams as a result. That is because creative people are likely to experience events on a much deeper level than their counterparts who are not creative. They are also a lot more in tune with their feelings and senses. Therefore, they will have thoughts and express their emotions in more extraordinary ways.
Therefore, it is not a surprise based on that as well that you would have intense dreams since you are quite creative. If you are creative and in a positive frame of mind, you are less likely to have those types of disturbing dreams. However, the fact of the matter is that creative people tend to think too much and imagine things too much which can cause stress and anxiety. Therefore, when you are in a stressed state of mind, you will end up having negative dreams which means you are more likely to experience nightmares. If you dream that someone is coming after you, you fear that you are being attacked and then you murder them to defend yourself. Therefore, it is your way of standing up to your creative mind and side in real life.