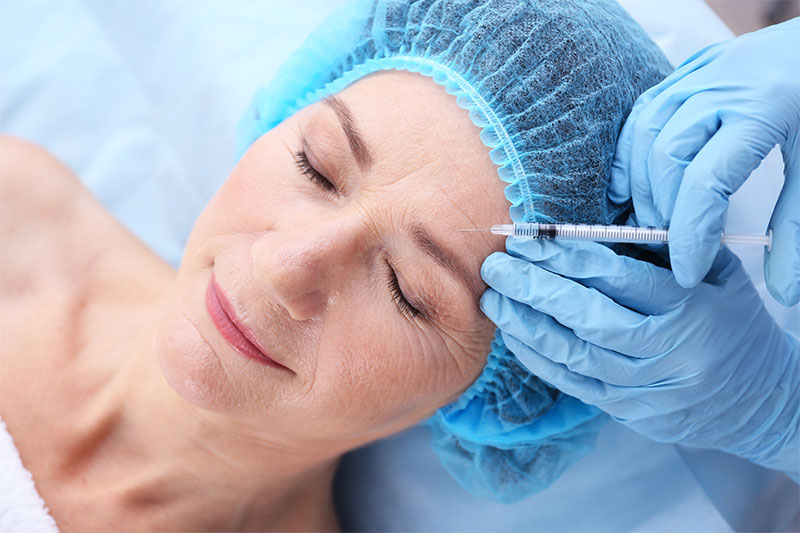 Hyaluronic acid is a naturally occurring substance known for its ability to hydrate and retain water in the skin. As a result, it has become a popular ingredient in the cosmetic industry for its numerous benefits. Here are 6 frequent uses of hyaluronic acid in the cosmetic industry:
Moisturizer
Hyaluronic acid is used as a moisturizer to hydrate and plump the skin. In addition, it helps to lock in moisture and prevent dryness, making it an ideal ingredient for those with dry skin.
Anti-aging
Hyaluronic acid is used in anti-aging products because it can help to reduce the appearance of fine lines and wrinkles. It does this by increasing skin hydration and plumping the skin, giving it a more youthful and radiant appearance.
Serums
Hyaluronic acid serums are popular in the cosmetic industry because they can penetrate deeper into the skin and deliver long-lasting hydration. These serums can be applied to the skin daily to improve its overall appearance.
Fillers
In the cosmetic industry, hyaluronic acid is also used as a filler to plump up the skin and reduce the appearance of fine lines and wrinkles. This filler is a non-surgical option that can give you a more youthful appearance.
Masks
Hyaluronic acid masks are used to hydrate and nourish the skin. These masks can be left on for a set amount of time and removed, leaving the skin feeling refreshed and hydrated.
Eye Creams
Hyaluronic acid is also a common ingredient in eye creams because it can help to reduce the appearance of dark circles and puffiness around the eyes. It hydrates the delicate skin around the eyes, giving it a more youthful and refreshed appearance.
In conclusion, hyaluronic acid is a versatile ingredient used in various cosmetic products for its hydrating and anti-aging properties. So whether you have dry skin, fine lines, wrinkles, or dark circles, there's a product containing hyaluronic acid that can help improve your skin's appearance.