When you wake up, you may have gotten yourself into some bad habits. If the alarm woke you up, you likely would just hit the snooze key so you get some extra sleep until you are ready to wake up. Then when you do wake up, the first thing you will do is grab your smartphone and check your email and your social media platforms to see if there are any updates. You are doing this before getting out of bed. And when you finally do get out of bed to go to the bathroom, then you would realize that you had stayed in your bed for an entire hour, or even a half-hour, and realized that you wasted a good part of the morning.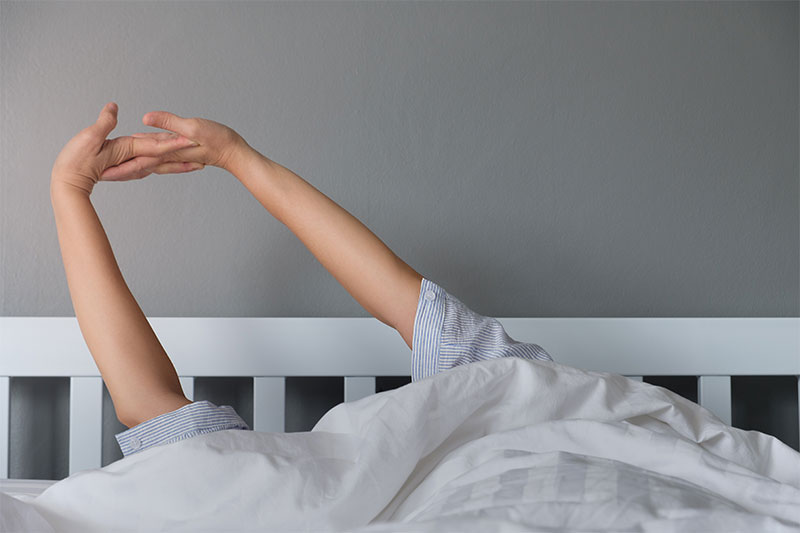 If you relate to this scenario, then you are making some grave mistakes. That requires you to make some significant changes. However, in the meantime, let's break down each of the things that are wrong with this picture, and let's talk about why these habits are problematic right now.
Hitting The Snooze Key Is A No-No
If you don't wake up before the alarm goes off, then you will be tempted to hit the snooze key just to get about ten more minutes of sleep. However, how helpful is that to you really? You are not getting enough restorative sleep which is why after hitting the snooze key you end up feeling groggy. When you are in your restorative sleep cycle, you are in your REM or dream state and by hitting that snooze key, you are disrupting that state and you will end up feeling worse and tired throughout the day as a result.
The best thing to do is to go to bed at a reasonable time and to set your alarm at a realistic time for you to wake up. If you end up not getting a great night's sleep, and the alarm wakes you up, the best thing to do is to not hit the snooze key, and then spend a few minutes in bed to wake yourself up until you can get out of bed. Make sure you go to bed a little earlier in the evening to catch up on lost sleep. Whatever you do, do not check your emails either.
Don't Check Your Emails Or Social Media After Waking Up
Even if you wake up normally, do not check your email or social media right after waking up. You may do it because you want to know what you missed out on while you were sleeping. And you just want to get started with your day. However, it is fine to want to check your emails and social media, but you will want to do it once you are fully awake and do it sparingly. The reason it is not recommended is that it can stress you out, and put a damper on your day. And that can also cause your blood pressure to rise. As tempting as it is to check your smartphone notifications, don't do it right after waking up. Get into the mindset to check them later on and don't do it too often.
And finally, as soon as you wake up and do your stretching, that is when you want to get out of bed.
Don't Stay In Bed For Too Long Afte You Wake Up
After you wake up, you may be tempted to stay in bed for a while. However, that is not recommended. Your brain must associate your bed with sleeping and by not doing any other activity. If you start doing other things in bed other than sleep (and have intimate time with your partner), then that will cause your brain confusion over the purpose of your bed. That can in the end hamper your ability to sleep properly.
Only stay in bed to wake up, stretch, and then you will want to get out of bed right away so your mind only associates your bed with sleeping.
Therefore, you will need to make some changes to your morning routine if you are doing these things after waking up. You want to make your days productive and keep your sleep schedule steady so you can get the rest you need.