When you think about the type of mattresses that existed, you would not even imagine how anyone could have been comfortable sleeping in them. They were made of sacks of peas, straws, and they had silk or velvet coverings. Even though those surfaces are soft, that sure did not make the mattress comfortable. Can you imagine the pain you'd wake up to each morning after sleeping on straws or sacks of peas? There were plenty of nights of tossing and turning because of not being able to get comfortable by sleeping on the mattress.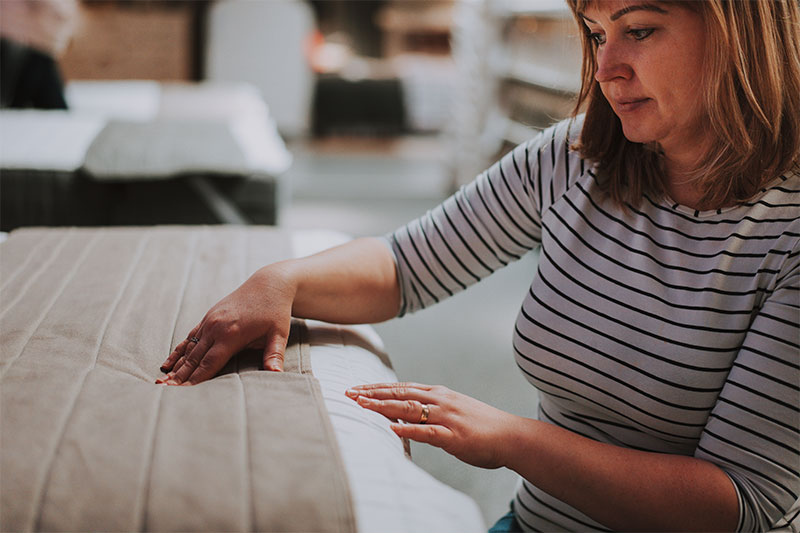 And even though mattresses today are not made with sacks of peas and straws and are meant to be a lot more comfortable as they are stuffed with comfortable stuffing – it may still result in you waking up in pain, especially in your back. That is because those mattresses are not the right ones if you are constantly having back pain. And it is extremely important for you to find the right mattress.
How A Comfortable Mattress Can Serve You Well In Years To Come
There are many benefits you will reap if you find the right mattress for you. Firstly, if you sleep on a mattress that is comfortable and suitable for you, you will not wake up with back pain. You will end up finding that your back feels quite good each morning because of sleeping on a surface that is quite supportive. That means the right mattress will nurture your back and the alignment of your spine will not be affected in any way at all.
The wrong mattress will cause your spine to twist and curving that is not natural to it which only can cause back problems later on. You will end up developing chronic pain and the wrong mattress fails to provide equal weight distribution. If you get the best mattress for your needs, you will not be facing those problems as the right mattress does help you by providing equal weight distribution as you sleep.
Another positive thing that you will reap from finding the right mattress is that it can help you reduce stress levels. That is because a good mattress will help you achieve good quality sleep nightly which is the best form of stress management. As a result, your overall health will benefit as well.
You will also find that the right mattress for you will help take care of the snoring problem if you have one. Snoring is caused by the lack of proper weight distribution that is meant to be provided by your mattress. When that happens, that can cause the restriction of your throat which then causes snoring. If you sleep on your back, that also causes snoring as well in general. However, if you are sleeping on your stomach or on your side and you are snoring, then the problem is with the mattress. If you snore, it does not only disturb your partner who sleeps next to you but it will interrupt your sleep as well. How do you find the right mattress?
What Are Tips For When It Comes To Finding The Right Mattress?
You have to look at your height as well as how much space you want. Babies sleep in cribs, and children sleep in twin mattresses. An adult should not sleep on a twin mattress. If the adult sleeps alone, then the double mattress is fine. If they sleep with a partner, then the queen or king mattress is the one to get. The king is better if the couple wants plenty of space between them.
The type of mattress is also a consideration to make. If you have back trouble then the memory foam mattress is good for contouring. There is also the latest type as it is known to help cool you down and providing comfort. Other mattresses that provide comfort are made from coils, are the pillow-top, and hybrids. You will want to talk to a mattress expert at the furniture store to help you find the right mattress for your needs. Talk to a sleep specialist as well before making the purchase. You want this mattress to last you a long time and to provide you with the health benefits and comfort you need.