Not every parent is fortunate to reap the benefits of being a grandparent. They could have kids that purposely don't want kids, or they could end up having kids with serious developmental special needs. Therefore, the fact that they cannot have kids (and the former chooses not to have kids) means that their parents will never become grandparents. Unfortunately, they will end up with disadvantages. The same goes for grandparents who do not see their families and grandkids often or at all.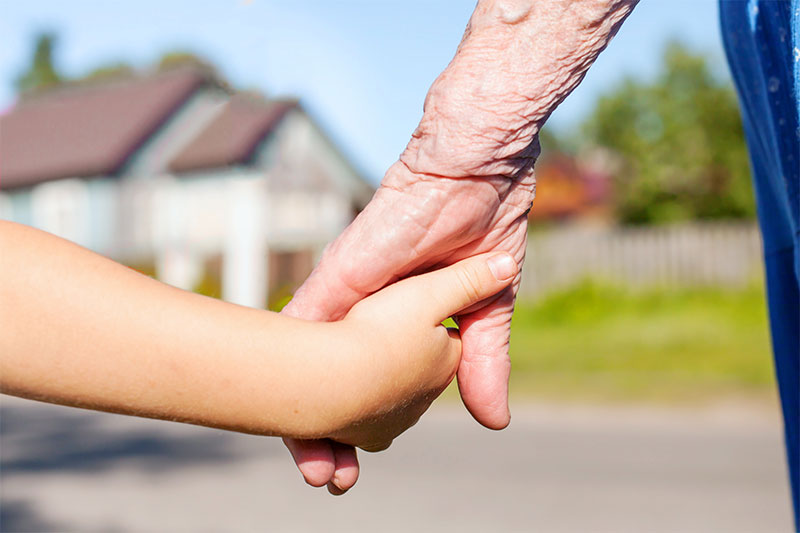 However, with that being said, those who are fortunate enough to become grandparents that are involved in their grandchildren's lives reap 7 scientifically-based benefits. Let's go over those now.
Grandkids Are Less Likely To Grow Up Depressed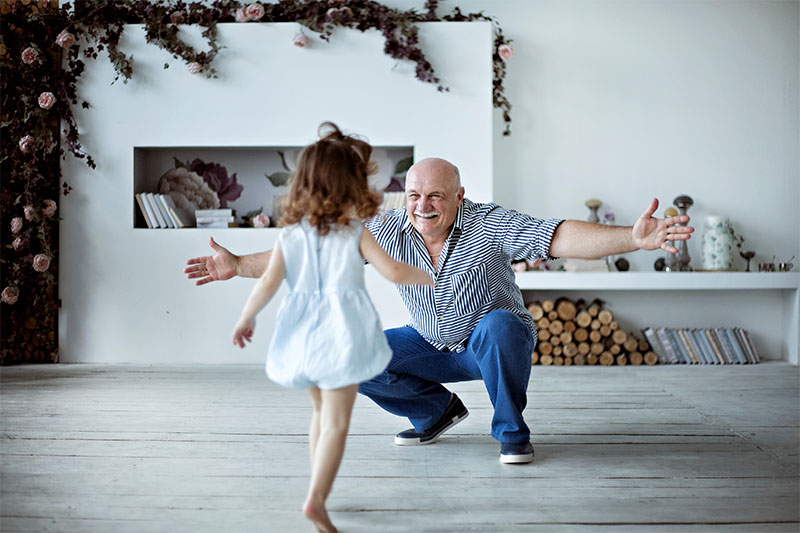 If grandparents play an active role in the lives of the grandkids, then the kids will less likely grow up depressed when they are adults. However, other factors can cancel that out which would have to do with traumatic events that happen in the lives of the children. However, at least the kids will always have comforting memories of their grandparents being present in their lives which can be quite helpful to them.
If The Grandfather Was Older When The Child Was Born, That Could Mean A Longer Life Expectancy For The Child
Studies have shown that if the grandfather was older when the child was born (not the grandmother), then that can mean that the child could have a long life expectancy. How does that work? Children with aged grandfathers have longer telomeres which are how the ends of the chromosomes are structured. The longer they are, the longer the life expectancy the child will likely have.
Grandpas Really Do Get Better With Age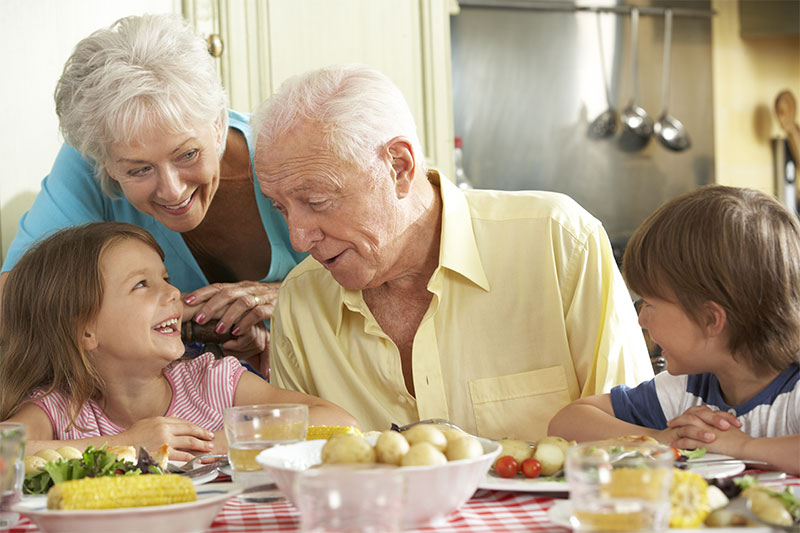 Grandpas have always been seen as the leader, especially since they were the main breadwinners back when they were in their productive years decades ago. However, as grandpas age, and are involved with their grandkids, they become more well-rounded individuals.
Grandparents Live Longer As Well
Grandparents that are involved with their grandkids will likely live longer because their purpose for living is by watching their grandkids hit milestones and to stay involved in their lives. This is why those who are not fortunate to become grandparents may potentially have shorter lifespans. But even so, there can be other things to look forward to and to live for by becoming passionate about hobbies or by volunteering. If any of them are fortunate to be close to their siblings that are grandparents, they can be involved in the lives of their great-nieces and nephews as well.
Grandparents Can Stay Mentally Sharp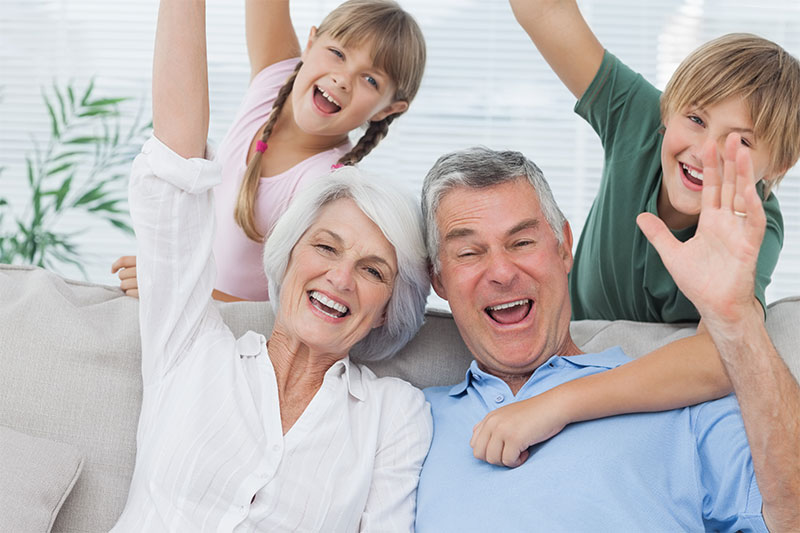 When grandparents are interacting with their grandkids on a regular basis, that can keep them mentally stimulated and sharp. That can also be a big benefit for keeping dementia at bay, or by prolonging the effects of it if it has set in.
There Is A Built-In Support System For The Kids
If kids are spending a lot of time with their grandparents, they feel more secure which means they will exhibit fewer behavioral and emotional problems. They can also cope with traumatic events better such as bullying at school. The kids can feel more secure to discuss what is bothering them with their grandparents than they feel with their parents as well and they will get the support they need.
Kids Grow Up More Respectful Towards Elders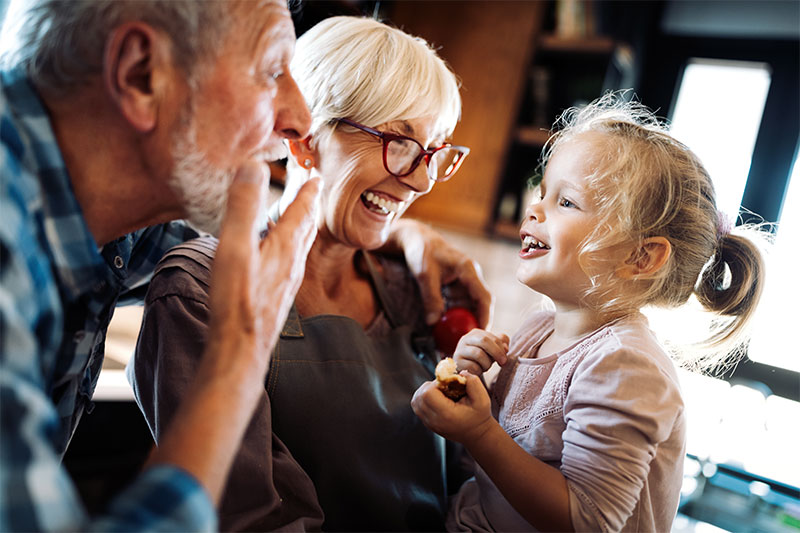 If kids are close to their grandparents, they will grow up less ageist and will have more respect towards elders in general. This is an issue that society deals with as there is a lack of respect towards the older generations from the younger generations. Chances are those who don't show respect towards their elders did not have close relationships with their grandparents.
However, there are things to keep in mind as well. Even though there are many benefits when it comes to grandparents living near their grandkids, there are some downsides as well. Especially among their parents. The grandparents will meddle more in the lives of the parents and this can create friction. That can end up defeating the purpose which means the parents could reduce the frequency of how often they allow their own parents to see their grandkids. For grandparents that want to see their grandkids more often must keep in mind to respect the boundaries that their own kids set.