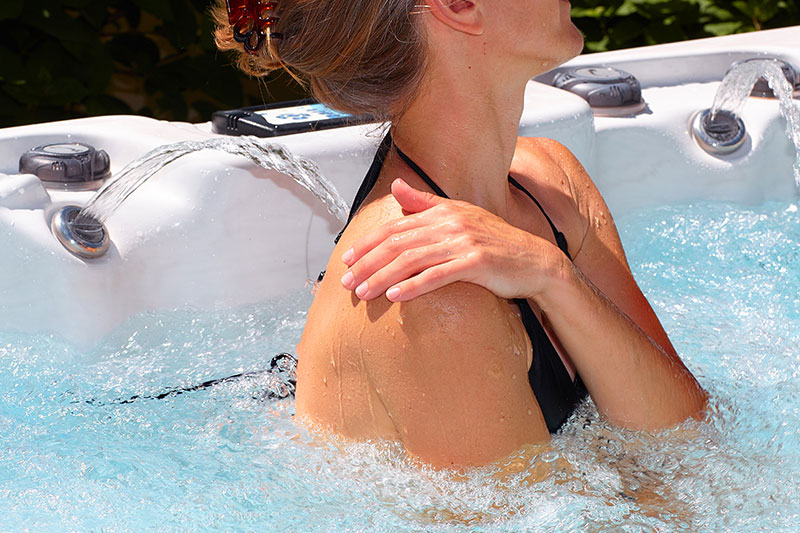 Hot tubs can be a relaxing and enjoyable way to unwind after a long day, but they can also pose potential health risks. While hot tubs can provide a variety of health benefits such as muscle relaxation and improved circulation, prolonged use or improper maintenance can lead to serious health issues. Here are a few reasons why you may want to consider avoiding hot tubs.
Bacteria
Hot tubs can harbor harmful bacteria and microorganisms. If the water is not properly maintained, it can become a breeding ground for bacteria such as E. coli, Legionella, and Pseudomonas. These bacteria can cause a variety of illnesses, including skin infections, respiratory infections, and even meningitis. It's important to ensure that the hot tub is properly cleaned and disinfected on a regular basis to minimize the risk of bacterial contamination.
Overheating
Staying in a hot tub for an extended period of time can lead to overheating, which can cause dehydration, heat exhaustion, and heat stroke. These conditions can be extremely dangerous and can lead to serious health problems if left untreated. It is important to drink plenty of water while in a hot tub to stay hydrated, and to take breaks every 20-30 minutes to cool down.
Skin Problems
Hot tubs can cause skin irritation and rashes. The chemicals used to clean and disinfect hot tubs can cause skin irritation, redness, and itching. Long-term exposure to these chemicals can also lead to more serious skin conditions. Additionally, hot tubs can also cause rashes and other skin conditions, such as folliculitis, which is an infection of the hair follicles.
Damage Cardiovascular System
Staying in a hot tub for too long can also cause damage to the cardiovascular system. The high temperatures and humidity in a hot tub can cause blood vessels to dilate, which can put an increased strain on the heart. This can be especially dangerous for people with pre-existing heart conditions or high blood pressure.
Respiratory Problems
Hot tubs can also cause respiratory problems. The steam and heat generated by hot tubs can cause problems for people with asthma or other respiratory conditions. The humid environment can also make it difficult to breathe, leading to problems such as asthma attacks or bronchitis.
In conclusion, hot tubs are a popular form of relaxation and entertainment, but staying in them for too long can have serious consequences for your health. Overheating, bacterial infections, skin irritation, and cardiovascular risks are some of the potential dangers associated with prolonged hot tub use. To minimize these risks, it is important to follow proper safety guidelines such as staying hydrated, taking breaks every 20-30 minutes, and avoiding prolonged exposure to high temperatures and humidity. Additionally, it's important to make sure that the hot tub is cleaned and maintained regularly to prevent bacterial and viral infections. If you have any pre-existing medical conditions or concerns, it's best to consult a doctor before using a hot tub. Remember, moderation is key, enjoy your hot tub but also be aware of the potential risks and take the necessary precautions.