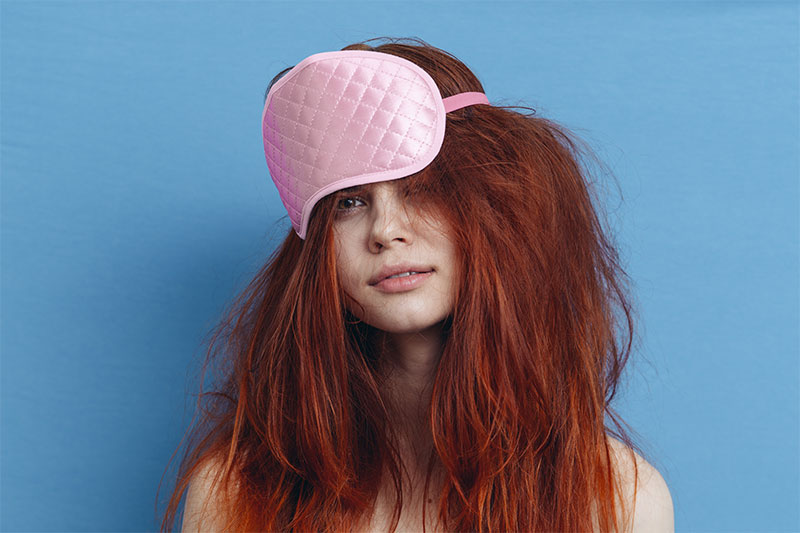 If you are a man and you have a wife or a girlfriend who is not awake when you are, and you wonder how and why they have the need to keep sleeping, that may confuse you. Or, if the role is reversed and you are a woman who has a husband or a boyfriend that always finds when you wake up, they are either not home or are awake and watching TV or is doing some kind of chore. Therefore, if you wonder whether it is true that women need more sleep than men, then yes, it is true.
It is not that women are feeling lazy which is why they need extra sleep. Women really do need extra sleep and more sleep than men. Let's now talk about the reasons that women require more sleep than men, and no, it has nothing to do with boredom or laziness (most women are anything but lazy).
Women Tend To Use Their Brains A Lot More Than Men
That does not mean that women are necessarily the ones who have more common sense than men. The role often happens to be reversed. However, the one thing that women do more than men is that they multitask which can be extremely draining. When you multitask you are using your brain a lot more often. Therefore, that means when you sleep after multitasking, you need to recharge for a very long time. That requires many hours of sleep. Women tend to multitask more because they are managing the home, kids, work, and running errands, as well as budgeting. Therefore, that is a lot of multitasking.
Are there men that multitask too? Sure there are. Especially if they are single dads. Therefore, those dads would need more sleep too for the same reason. However, multitasking comes harder for men because their brains are not built to do it as efficiently as women, Women's brains are designed for multitasking because of the wiring.
Hormonal Changes
Women that go through hormonal changes whether it has to do with menstruation or menopause deal with havoc wreaked within their bodies. Unfortunately, women that go through those hormonal changes at a certain time may struggle to get a good night's rest. Therefore, lack of sleep for women can increase the chances of depression and anxiety. When the hormones calm, women will do what they can to catch up on their sleep, even if it means taking a nap during the day if they cannot catch up on their sleep at night.
Women Are Usually Busier Than Men
That alone is one reason that women need more sleep than men. You already know that women's brains are designed to multitask. However even if they are not multitasking at a given moment, women are the ones who are not only working but are taking care of their kids or other family members, as well as doing chores that include cooking. Men don't do as much except for work. Even though we are in the 21st century, not much has changed as far as women being the ones to do a lot more housework.
Women Are More Likely To Gain Weight If They Don't Get Enough Sleep
Links between sleep deprivation and weight gain have been found which is the result of levels of cortisol increasing. Increasing cortisol levels can increase the chances of weight gain. That is why women need more sleep than men as well. Men don't gain weight as easily if they have a few sleepless nights.
If you are a woman who needs extra sleep, then you will want to take advantage of that since you need it. If you are a man that has a wife or a girlfriend that sleeps more than you, now you understand why.