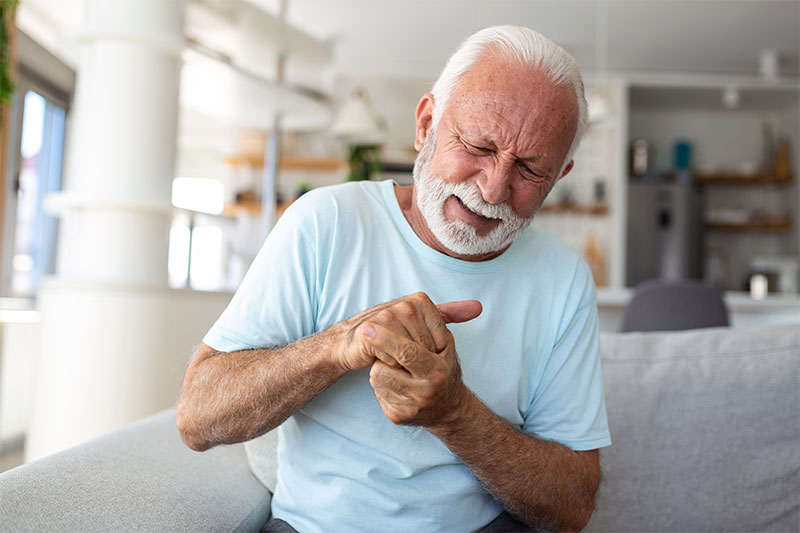 A recent study suggests that people with chronic pain may be at a higher risk of developing dementia later in life. The study's findings have important implications for millions worldwide suffering from chronic pain.
The research was conducted by scientists at the University of California, San Francisco, and was published in the Journal of Alzheimer's Disease. The study analyzed data from nearly 10,000 participants aged 60 and older over a period of 12 years. Participants who reported chronic pain at the beginning of the study had a 9% higher risk of developing dementia compared to those who did not report chronic pain.
According to the researchers, chronic pain is defined as persistent for more than three months. The study found that the increased risk of dementia was more significant for those who reported chronic pain in multiple locations, such as the back and knees.
Chronic pain is already known to have a negative impact on mental health. The constant discomfort and the limitations it can impose on daily activities can lead to anxiety, depression, and other cognitive issues. The new study adds to this evidence and suggests that there may be a link between chronic pain and dementia.
While the exact mechanisms that connect chronic pain and dementia are still not fully understood, the researchers hypothesize that chronic pain may lead to inflammation and other changes in the brain that can contribute to cognitive decline.
Managing chronic pain is an important step in promoting overall health and reducing the risk of dementia. Many strategies can help manage chronic pain, including both pharmacological and non-pharmacological approaches. Working with a healthcare provider to develop an individualized plan is essential.
In addition to managing chronic pain, there are many other ways to reduce dementia risk. Maintaining a healthy lifestyle, including a balanced diet and regular exercise, has reduced the risk of cognitive decline. Participating in cognitively stimulating activities like puzzles or games can also help maintain cognitive function. Social engagement is also important, as isolation and loneliness can contribute to cognitive decline.
In conclusion, the link between chronic pain and dementia is concerning. However, by managing chronic pain and taking proactive steps to reduce dementia risk, individuals can take control of their health and improve their chances of maintaining cognitive function as they age.