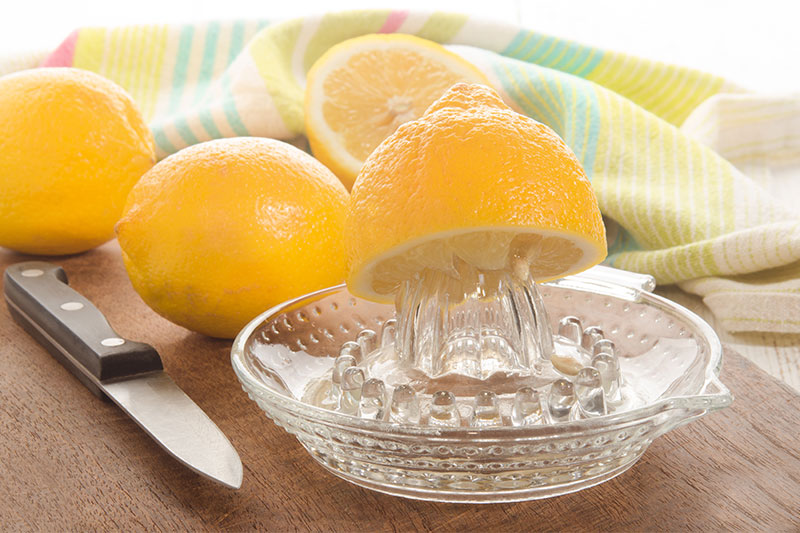 Lemons are super refreshing, and they're effortless to add to your diet. And although we often enjoy lemonades to quench our thirst, tropical cocktails to get the party started, or a squirt on our food, we should consume lemons for their health benefits alone! Here are nine ways to flush away toxins with lemons.
Flavor your food with lemon juice
Acidity livens food's flavor, meaning lemon juice can make everything, from potato chips to cucumbers, taste better. That's why benefiting from lemon juice's health properties is so easy; adding the fruit to your diet is effortless. Make it a habit and have some sliced lemons on the table every meal, and you'll soon find yourself consuming more lemon than ever!
When life gives you lemons, make lemonade
Yes, the classic and authentic soft drink is an excellent source of lemon juice. Lemonade is so thirst-quenching and tasty that even kids drink it, and that's saying a lot about such an acidic fruit. If you want to enjoy lemon detox benefits, drink lemonade! Sweeten it with a zero-carb sugar alternative to avoid consuming too many calories.
Add a citrusy touch to tea
Green or black tea, it doesn't matter. Lemon makes everyone's favorite herbal infusion taste better. And here's the good news, tea is amongst the healthiest drinks you can add to your diet, and lemon juice only makes it more beneficial. A dash of lemon juice will make you fall in love with both hot and iced tea; that's guaranteed.
Make your own lemon vinaigrette for salads
Vinaigrettes are the most popular salad dressings, and they're made by mixing an acidic element, often vinegar, and olive oil — then you can add minced garlic and aromatic herbs. Now, substitute the vinegar for lemon juice, and you've got yourself a citrus-scented salad dressing that will taste great over any salad! Say goodbye to store-bought salad dressings and make your own.
Snack on candied lemon slices
Did you know that you can coat lemon slices with sugar and bake them for a crispy and summery treat? You can even eat the peel. Candied lemon slices are a lovely garnish for cakes and other desserts, and they're fantastic snacks — they're healthier than most sweets you can get at the store.
Make a pitcher of good-old lemon water
Lemon and water that's all you need to give your body all the fruit's nutrition and take advantage of its cleansing properties. You don't even have to sweeten it, although you always have the choice. The secret here is using fresh lemon juice and not the artificial stuff that comes in a bottle. Now, choose between plain or sparkling water and enjoy!
Add lemon to smoothies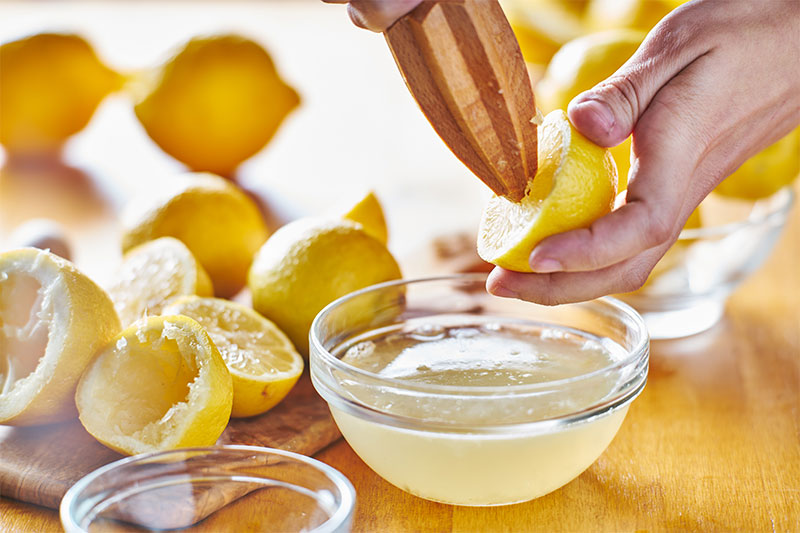 Smoothies are the easiest way to nourish your body with a quick and easy drink you can carry around all day. Blend your favorite fruits, veggies and herbs, and don't forget to add a splash of lemon juice to improve your smoothies' flavor while adding a citrusy feel to the drink. Lemon juice will elevate any smoothie and juice to new heights.
Make yourself a thirst-quenching cocktail
Did you know having a drink from time to time is good for you? Especially when you enjoy a tropical cocktail livened by a splash of lemon juice. From a whiskey sour to a gin rickey, many fun cocktails use lemons, and as long as you don't drink too much, you'll be alright. In fact, you'll feel great!
Make an all-natural exfoliant
Lemon can help you detox your skin if you make a lemon and sugar face scrub. Combine a splash of freshly squeezed lemon juice with a spoonful or two of sugar and massage your face. You'll love how smooth your skin feels after that! Remember to do this before you go to sleep since you don't want any lemon juice in your face if you're exposing yourself to sunlight.
Lemons are awesome!
Now there's no excuse not to consume lemons a bit more; the healthy citrus fruit is more than a good source for vitamin C and minerals; it has many other nutrients and health benefits that will make you feel and look better at all levels. Let's celebrate lemons and show them some love! You should always have a few lemons in the fridge; you deserve it!