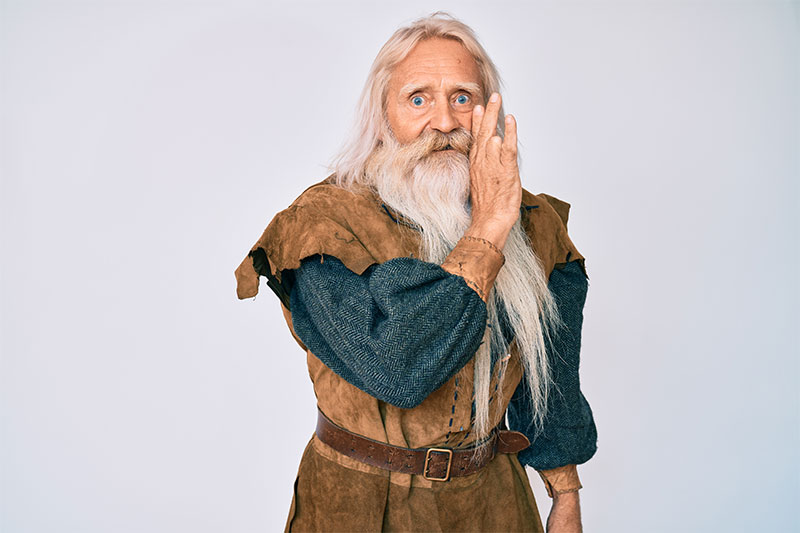 When you look at celebrities who have lived past 90, or anyone for that matter, you have to wonder about their secret. Could they live such long lives because they have healthy longevity genes? Having longevity genes does not mean anything if you end up with a disease that ends up shortening your lifespan. But when you think of those who live past 90, you think of Betty White, who passed just short of her 100th birthday, and of course, Queen Elizabeth II; you may think it may be that they had the money to hire an entire care team (and yes, it is a known fact that Queen Elizabeth II did have an entire medical team), but there is something else that these women had in common which has nothing to do with having a longevity gene.
Having A Positive Attitude Can Help You Live Longer
Those who live past 90 generally have a positive or strong attitude that keeps them going. Researchers discovered that fact, and the American Geriatrics Society published the study conducted at the Harvard T.H. Chan School of Public Health. It was found that if you have higher optimism, you are more likely to have a longer lifespan, which they found in the link together. The same researchers did some other studies on this previously, and this latest study was added to the previous ones.
The researchers analyzed 150,000 women of all ethnic and racial groups when the researchers conducted the study. And the researchers discovered that 25 percent of those who were the most optimistic had a 5.5 percent longer lifespan and a 10 percent chance of living past 90 years old.
Thinking back to those you saw as negative, how long did they live? Chances are it was not anywhere near 90. Now, here is the other thing. Someone who is naturally optimistic but ends up with cancer that spreads will not likely live up to 90 if they end up with cancer younger. But they would likely live much longer than their doctors predicted. Positivity does help you live longer!
How Can You Be More Positive?
It is not a mystery why having an optimistic mindset coincides with living longer. Other studies have found that having a positive attitude has been associated with good health, which would also contribute to a longer lifespan. Studies have found that optimism does increase the immune system, keeps stress levels more manageable, and can be good for heart health.
The problem is that many people are not wired to be positive, and that can be a problem regarding their health. But that does not mean they cannot put in the work to be more positive. It may be uncomfortable and even feel wrong if someone is naturally pessimistic, but there are ways to become more positive slowly.
What you want to do is connect with others, do some exercise, practice gratitude, and practice meditation. One of the things you can do to be more positive is to focus on things you can control and accept the things you cannot control. You know you cannot control the pandemic, but you can control how much you listen to the news about it. If you find the news too upsetting, you will only want to listen to a little bit of it to be aware of what is happening in your area and cut the rest out. You can listen to audiobooks on how to improve your life and be better. And the longer you do this, the easier it will become to be a more positive person. That can only help your health, which can lead you to live a longer life.