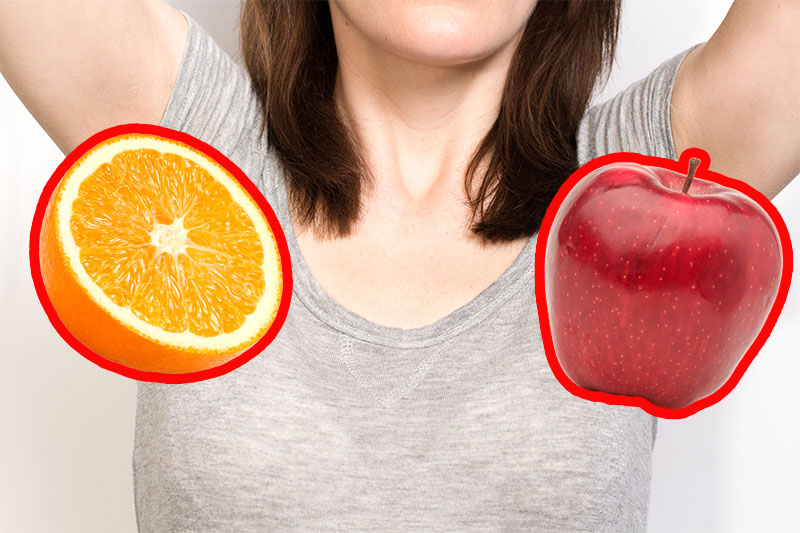 Have you noticed that when you eat foods with strong odors such as onions and garlic, the rest of your body smells that go beyond your breath for a long time? That is because the compounds and properties that those potent foods have will stay in your system for a long time. Therefore, it will cause your body to have the odor of those foods as well. That is why no matter how much antiperspirant or deodorant you put on, you will smell garlic and onions. The same applies to how much you brush your teeth or rinse with mouthwash, it will not eradicate the odor.
Not only is the saying 'you are what you eat' true, but you also smell what you eat. That is the truth. And if you eat foods that will give you a pleasant smell, then that can be quite helpful to you as well. So what foods can make you smell good? Certain fruits and vegetables can make you smell better. The notable foods that can improve the odor from your armpits and from your sweat, in general, are oranges, apples, and celery. That is because they contain compounds that give off pleasant-smelling aromas instead of unpleasant odors the same way as garlic and onions do. Therefore, this means one thing. The way you smell corresponds with your diet.
It Is Quite True That There Is A Correlation Between How You Smell And What You Eat
What people focus on when they want to banish body odor is masking their external odors that come from their pits which means they want to get the best deodorant or antiperspirant. However, even though those things are important to do, you have to also consider the smells you are giving off by what you eat as well. You will still need to wear some type of deodorant even if you eat foods that contain properties that make you smell good.
That is because you have bacteria in your pits and that is what is also responsible for giving off those unpleasant odors. The only difference is that if you eat foods that make you smell decent, the smells will be less noticeable and much better masked by natural deodorants. When you mix that together, you will really smell wonderful and you will no longer be embarrassed. Now that you know that oranges, apples, and celery make you smell good, you will want to know what other foods are safe to eat when it comes to making you smell better – and what foods are not safe to eat as far as smells. Let's talk more about that now.
What Foods Make You Smell Good And What Foods Cause You To Give Off Bad Odors?
Fruits and vegetables in general are known to cause you to smell better internally. They contain so many properties that are natural and well-received by the body. It is no wonder when you eat those foods, you just will smell better, plain and simple! Surprisingly, high-protein foods such as meat, eggs, nuts, and tofu also give off a pleasant internal odor.
However, those who intake carbs, especially simple carbs such as bread, pasta, dinner rolls, and rice have the least pleasant aroma around. The same goes with processed foods and that is because those foods are not natural as you know they are not good for you. It sounds counterintuitive that foods such as onions and garlic that are very good for you would make you smell, but that is only because they do contain smelly properties. When it comes to your body digesting processed food and simple carbs, that will give off unpleasant odors due to the fact that those foods are not good for you.
The odors that come from your insulin levels and blood glucose levels spiking are not pleasant. And you can mask it with deodorant but it will only mask it to a degree. If you want to smell good, you will want to eat natural foods with the exception of onions and garlic as well as cabbage. Especially if you are getting ready to go on a date in a day or so. The last thing you want to do deal with is an embarrassment from the fact that you smell.