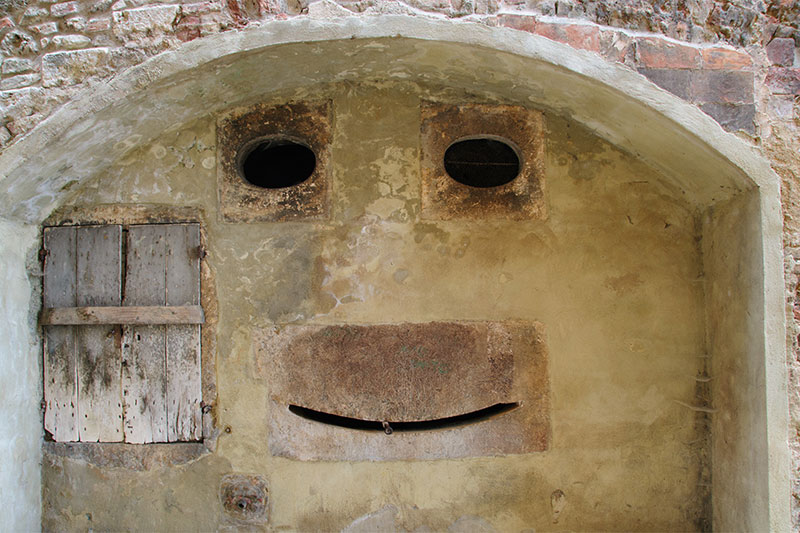 If you are seeing faces in everyday items such as your coffee mug, or more likely on a pattern that you see on your carpeting or on your wallpaper, you may think that is odd. Could it be the face of a deceased loved one showing up in spirit on those objects or patterns? That is highly unlikely. Could it be that you are hallucinating? Once again, that is not the case. The reason for that is you are not alone, and there is a term for that phenomenon. When you see faces on objects or patterns the term for that is known as face pareidolia.
What Is Face Pareidolia?
Face pareidolia is a phenomenon that involves you seeing faces in objects and patterns and the reason for that is that when you look at those objects and patterns, your brain processes itself the same way as it does when you look at faces of humans and animals. You may wonder if you see the faces of loved ones in objects and patterns who passed away as you may think that is their way of contacting you. However, there is disappointing news as that is not at all what is happening. You will see facial expressions in different objects too such as a bowling ball looks surprised, or a house looks like it has a face that is unhappy or a face of an apple that frowns. When you see those things, it all has to do with how your brain is wired. You utilize the same visual mechanisms in your brain when you look at real faces when you look at objects, and that is another reason how the brain is so incredibly fascinating.
Studies conducted in UNSW Sydney came up with that result which is why you look at objects and patterns and see faces. And if you thought you were crazy before because you thought you were the only one who saw those faces in objects and patterns, you realized that you are not considering there are so many memes on the internet that poke fun at how everyday objects looks happy or sad or shocked. There are many websites that collect images of things that appear to have faces, and they collect those imagines from everyone worldwide.
Not only do these objects or patterns appear to have faces, but they also can elicit a personality. For instance, the frowning apple is a pessimist because of its frowning. Or, a house is a perceptive and observant type because the windows of the house are like its eyes watching you and everything else. Now you know you are not alone when you know that others see faces in objects and patterns the same way as you.
Why Does Face Pareidolia Happen?
Even though human faces all look different, they share common facial traits that you see in human faces, and even in animal faces. You notice the spaces between the eyes, as well as the location of the mouth. Your brain is wired to see faces and that is what draws you to see faces in objects and patterns. Your brain does not only detect the features of the face but it draws in social information which is why you see these objects or patterns showing facial expressions too such as smiling or frowning, or even crying.
Now that you know that there is a name of a phenomenon when it comes to these faces, you know you are not alone and others can share the same fun when it comes to comparing everyday objects to faces and their expressions. That is why so many memes of that nature exist online.