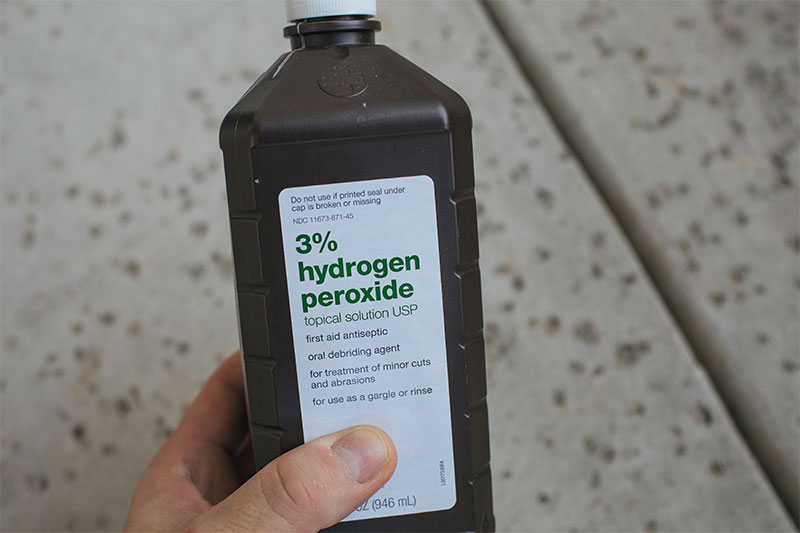 Many people have skin disorders that range from rosacea, acne, psoriasis, eczema, and so on. The best thing that anyone with any skin condition must do is to stick to a treatment that is geared to help the skin disorder. When you do that, you will want to go to a dermatologist to help you treat whatever skin disorder you have. However, many people skip that step and end up doing what they want based on believing something will work because it has the properties to do that.
That is why many people for instance, who have acne problems will go and grab hydrogen peroxide to help clear it. Why wouldn't they do that? For one, hydrogen peroxide is inexpensive, and it also has antibacterial properties. They may have heard a friend, a family member, a coworker, or a neighbor rave about how well the hydrogen peroxide removes the blemishes because it kills bacteria effectively. However, there is a significant problem with that. Hydrogen peroxide is a cleaning agent that you use to clean your home, and you can even swoosh with it if you have a mouth infection as long as you spit every drop out afterward. Hydrogen peroxide is a type of bleach which means it is not supposed to go on your skin.
How Can Hydrogen Peroxide Damage Skin?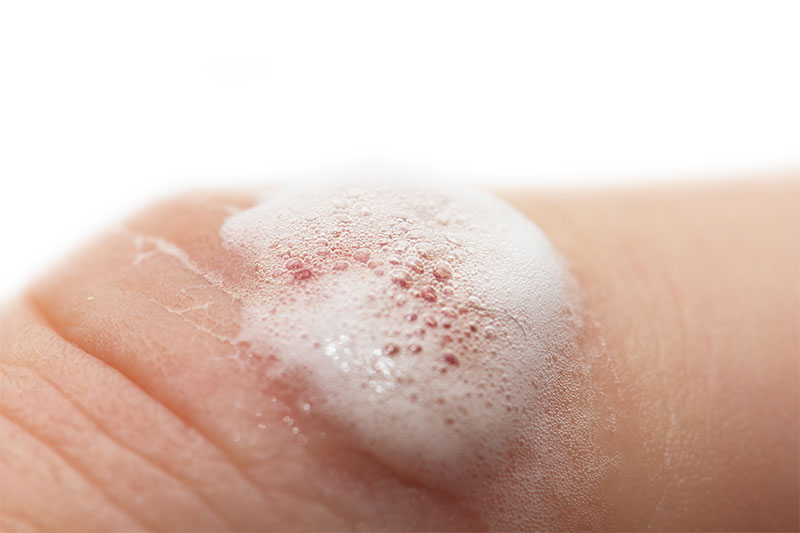 The thing about hydrogen peroxide is that, even though it is not the type of bleach that you think of when it comes to doing laundry, it is an oxidating agent which technically makes it a bleach. That is why it removes bacteria because bacteria thrive as the result of oxidation. When an agent kills bacteria, that is known as oxidative stress. That is all said and good because the purpose of cleaning your pores to prevent future breakouts and to remove existing acne is to kill bad bacteria and dry sebum up which is what hydrogen peroxide does. However, it also does not differentiate the type of bacteria and cells to kill. It kills all of it. You need some good bacteria on your skin, and you most definitely need your skin cells to stay healthy. Hydrogen peroxide kills all of that!
When hydrogen peroxide or any agent kills off your skin cells, that will cause wounds, and that will also create other irritation such as eczema. Some people also put hydrogen peroxide on their wounds as well to help clean them to help prevent infection. However, once again, the wounds will end up worsening because the hydrogen peroxide not only destroys cells but good bacteria as well. You need good bacteria to help with closing the wounds. If you use this agent to clean wounds, then you will also expect there to be the formation of scars which again is not something that you want to do.
The ironic thing is that other studies have found that hydrogen peroxide can actually worsen acne as well, which is counterintuitive. However, your body does produce its own hydrogen peroxide through a type of white blood cell and when you add more of it onto your skin, that will worsen the inflammation.
The best thing you can do is leave the hydrogen peroxide and not use it as a cleaning agent for your skin. Instead, use it as a cleaning agent for the home and for the counters in your kitchen. If you are looking for a way to reduce acne, then you must go to your dermatologist or go to the pharmacy to get acne-fighting OTC medicines. You can also clean wounds with plain water and then put some ploysporin on it to prevent an infection.