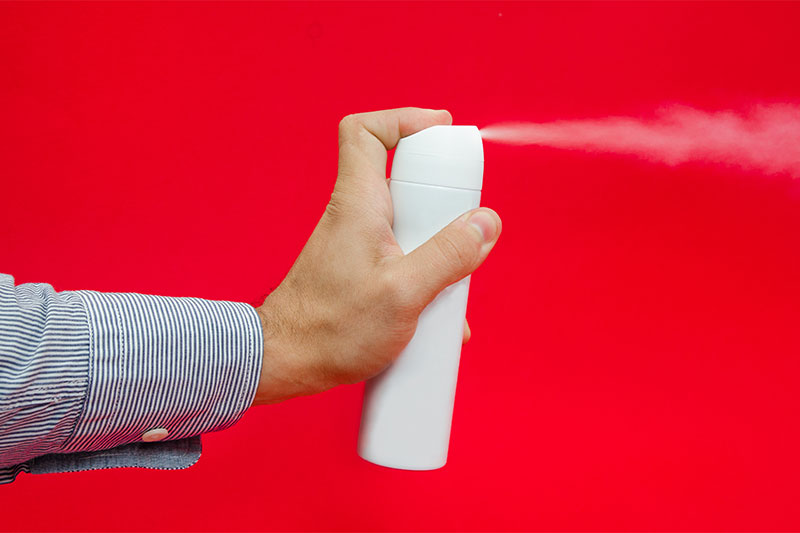 The last thing you want is for your home or office to smell bad. Therefore, the easiest thing to do is to buy some air fresheners and begin to spray them to cover up any stinks. That is especially if you have guests coming over. Or if it is your office, you will want to avoid any embarrassment by spraying the area with fresheners if a client or customer happens to come over to it. However, before you continue spraying, you must know that these air fresheners are incredibly toxic. Let's look at three reasons why these air fresheners are incredibly toxic.
There Are Untested Toxic Ingredients In Air Fresheners
Remember that the air fresheners that you use are synthetic and composed of many unknown chemicals that are toxic. You also have to remember that there is no law for any chemicals in synthetic air fresheners to be regulated and tested. Therefore, you don't know what you are breathing when you use these fresheners and you never know the toxic effect they have on your body as well.
The scary thing is that these chemicals that you breathe in are absorbed by your body very fast. Therefore, you have more toxins in you than you think and that is a frightening thing to come to terms with.
The Toxins In Your Body That You Inhale From Air Fresheners Are Proven To Be Dangerous
It is not a guessing game when it comes to the dangers that come with inhaling the toxins. Studies have indicated that there is a high chance that you will develop respiratory conditions such as asthma and other pulmonary ailments if you breathe in toxins from air fresheners. That also increases the chances of cancer in the lungs. Studies also showed that pregnant women who inhale air fresheners have a higher chance of experiencing headaches and depression. Infants also experience more frequent ear infections and diarrhea. It can also disrupt the hormonal balances in infants and in mothers, which means mothers can experience secondary infertility. Infants born to mothers that inhaled the toxins may struggle with infertility after reaching puberty.
Cancers Are Linked To Air Fresheners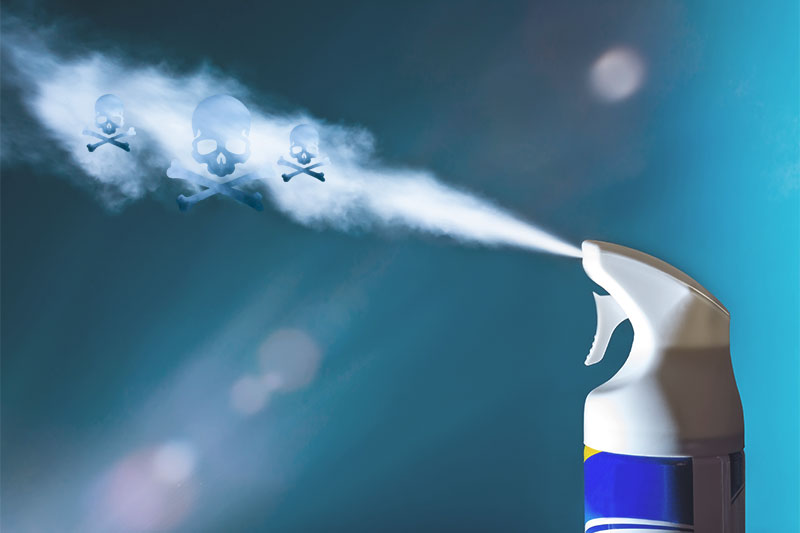 Toxins such as benzene are found in synthetic air fresheners and that has been linked to leukemia. Other toxins such as propane can cause problems with the kidneys, liver, and cardiovascular systems and can also be cancer-causing. There are also many phthalates in these air fresheners and they cause a myriad of ailments that not only cause cancer but can cause serious damage to the nervous system, metabolic system, as well as damage to reproductive systems. Therefore, the next time you buy air fresheners, you will end up taking a big risk by breathing in these toxins that are not regulated.
What does this mean? Should you end up allowing your home or office to stink? Absolutely not. Fortunately, there are safe alternatives you can utilize. Let's go over those now.
Safe Deodorizing Alternatives
You can use essential oils. They are safe and natural and work even better to freshen the air than synthetic air fresheners. However, there is a caveat. There are essential oils that are synthetic, and you do not want to invest in those. Use essential oils that are completely natural and you can put them into a diffuser. It is safe. You can also use potpourri, or you can open up a box of baking soda which will get rid of bad smells too. There are natural options to freshen up the air in your home or office, and there is no need to become embarrassed because your home or office smells if you stop using synthetic fresheners.