You sometimes notice that after you wake up, your arm is still asleep as it just feels like dead weight, and you have no feeling in your fingers or arms. You could try putting a needle into your arm or finger with your other hand and you would not even feel the prick. You cannot do anything with the 'dead arm' either because it is limp and useless. That means you could even take the 'dead arm' and smack it around against your headboard of your bed and not even feel a thing. Now, don't do that, because eventually, that arm will 'wake up' and the pain will surely be felt then. And you could end up giving yourself some bruises. However, doing that lightly to the point that it won't cause an injury is fine to do in order to help wake it up.
And you notice that you have a 'dead arm' even if you are taking a nap or sitting for a long period of time without using your hands even if you are awake. What is the cause of this phenomenon? There are two causes for your arm falling asleep or 'being dead'. The one cause for your arm having no feeling and going limp after waking up is due to you still being paralyzed as you are in your REM cycle. However, that will not be the case if your arm falls asleep and ends up with no feeling if you have been lying or sitting in one position for a long time while you have been awake such as you watch a movie. The other cause, however, is that your nerves in your arm are compressed as it has been locked in one position with pressure on it as well. Let's talk a little bit more about both causes.
How Does REM Paralysis Happen?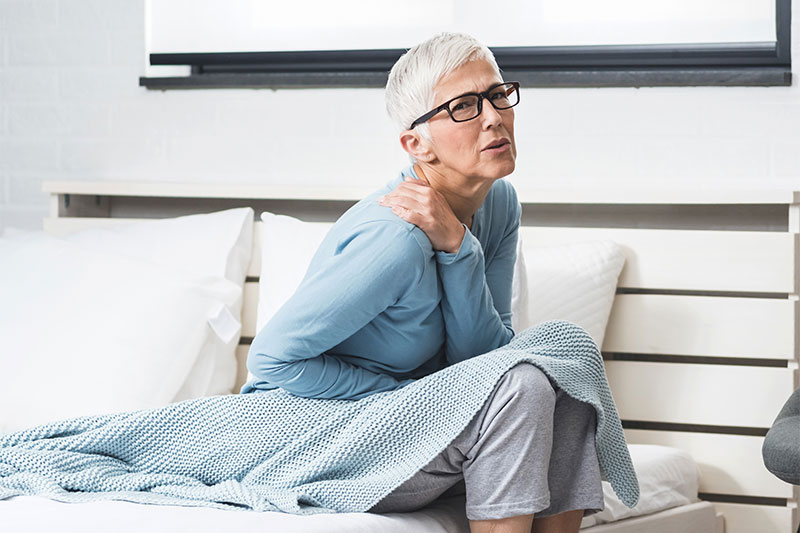 When you are asleep, you are in various stages of being in a REM state. When you reach deep sleep, your brain sends out a paralyzing hormone to keep your body still so you do not enact your dreams. Those who sleepwalk or even sleep drive lack this hormone and those are the ones who you hear about being violent when they sleep. They have no recollection of it when they are awake. However, that is rare. But the point of the hormone is to protect you and others around you as you dream so it paralyzes you. When you end up waking up before your REM cycle ends, you will wake up paralyzed and end up experiencing sleep paralysis.
The hormone begins to naturally burn off as you enter your waking cycle more often than not which is why sleep paralysis is rare. However, at times, there can be still some of the hormone left in your arm even if it no longer affects the rest of your body. And when your arm has the hormone in it, then you end up with a 'dead arm'. Shaking it around for a minute or even less should help it to burn off and give you back the feeling in your arm.
The other reason for this phenomenon is that you have nerve compression.
What Is Nerve Compression?
Nerve compression happens when your nerves are pressured and squeezed which causes temporary paralysis in the limb of the nerves being compressed. Therefore, if your arm is set in one position for hours with pressure on it, then that will cause nerve compression. Therefore you will end up with a 'dead arm'. This puts your nerves asleep. And even if the paralysis hormone has been completely burned off when you wake up, you could still have the 'dead arm' from the fact that your arm has been in one position for the hours of your sleeping from nerve compression.
That will also happen if you have been to a movie and you sat in the chair in the theatre for the entire time the movie was playing without moving your arm at all. By the time the movie is over and you are about to leave, you will end up leaving by having a 'dead arm' as well.
Therefore, if you have a 'dead arm' after you have been sleeping or sitting in one position without moving for a long time, then there is nothing to worry about. It is normal and it is just really annoying more than anything! But eventually, it gets its feeling back as it 'wakes up'.