During the week, you have to set the alarm at a certain time in the morning because you have to get up for work, or you have to get up to start your day even if you are not working. And you even have to wake up at a certain time even if you are working from home and even without the commute from home to your office is not in the equation. You may be able to wake up a bit later than someone who has to take a long commute to work each weekday morning, but you can't exactly sleep in either. Not in the way you would prefer.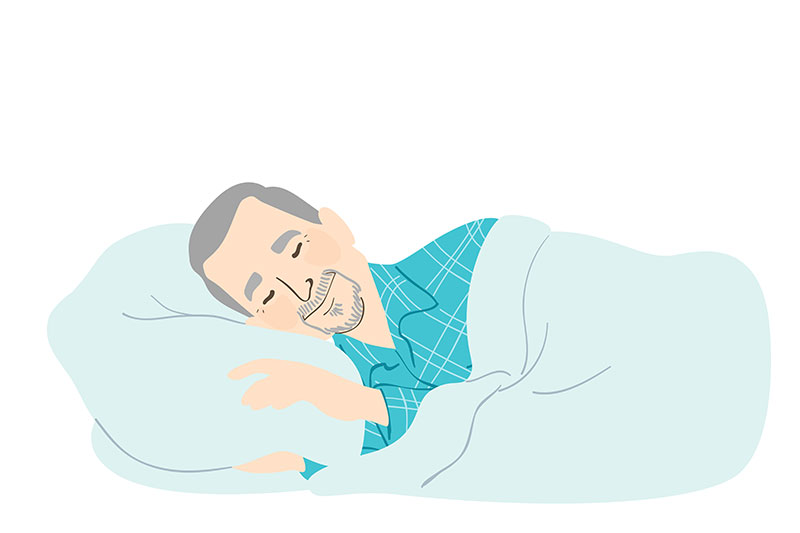 Chances are you are not getting enough sleep during the week. Even if you have clean sleep hygiene and you are able to get decent sleep, chances are it is still not enough. Thank goodness for the weekends in that case. Unless you have small children or you are caring for your grandchildren, you cannot possibly work seven days a week. You need that weekend to take a break and you also need that weekend to catch up on some sleep. That is what the weekends are for! You can sleep in. And you should sleep in because – if you sleep in on the weekends, you are adding years to your life!
How Is It Possible That If You Sleep On The Weekend You Will Live Longer?
Researchers in the US, Italy, and Sweden conducted sleep studies for 13 years among over 40,000 test subjects. They measured their sleeping patterns every day of each week and found that those who were under the age of 65 that slept for five hours or less per day each week were more likely to live shorter lives than those who slept for six hours or more each night. They were more likely to face higher mortality rates if they kept sleeping for too few hours even during the weekend.
However, those who did not sleep enough during the week but had the chance to sleep in during the weekend were not at a risk for early death. Therefore, the findings suggest that if you were able to make up the lost time of sleep during the week on the weekend, you can restore the length of your life. By the way, it does not matter what days you sleep in.
If you work during the weekend but have Monday and Tuesday off which would be the equivalent of the average person's Saturday and Sunday, and you are able to sleep on those days, then you still would have the same result. As long as you could sleep in two days a week, you can lower your risk of early death. Most people however are off during the weekends which is why those are the perfect days to catch up on much-needed sleep that they do not get during the week. Those are the days that will compensate for your lost sleep time from the week.
However, if you are struggling to sleep during the week and you are getting fewer hours of sleep due to anxiety or a racing mind, you may already be doing what you can to clean your sleep hygiene.
However, if that is not enough, you may want to utilize different tactics than what you have been taught such as turning off screens before bed or avoiding caffeine after 2 pm. Some things to try if you want to get more sleep during the week are:
Take A Shower Before Bed
You may want to take a shower first thing in the morning to help you wake up. However, you are actually much better off taking a warm shower for about 10 minutes. It is comforting and can help you become drowsy which is the opposite of what you think the shower is intended to do in the morning. The reason you wake up more in the morning is due to the cup of coffee you drink after getting out of the shower.
Invest In A Weighted Blanket
Weighted blankets press on the points of your body that help relax you, so you can fall asleep easier. You may think that weighted blankets are for those who have conditions such as autism or ADHD or anyone who has an anxiety disorder. But really, anyone can use a weighted blanket.
Paint Your Bedroom A Neutral Color
The idea of redecorating your bedroom may sound like an extreme tactic to utilize. However, if you have a shade in your bedroom that is too dark or too bright, that will get in the way of you sleeping well. You may want to go and paint your room a neutral color such as beige, light aqua or gold shades, or cream. That can be more calming.
Either way, do what you can to maximize how many hours of sleep you get during the week, and take advantage of sleeping in during the weekend or on your days off. You need it!