When your eyes are feeling itchy, stingy, and they are red, you know that they are dry. And dry eyes are so incredibly uncomfortable. Unfortunately as tempting as it is to rub your dry eyes all of the time in order to relieve the itching, it will not help. In fact, it will just worsen your eyes and make them even redder. That can even dry them out even more. What you need to do is to find out why your eyes are dry. That can take some trial and error. However, there are things you can try and see if the methods do rectify the issue. If not, then you will need to see your doctor. Let's assume there is not a medical issue that is the cause of your dry eyes, and they are the result of different things.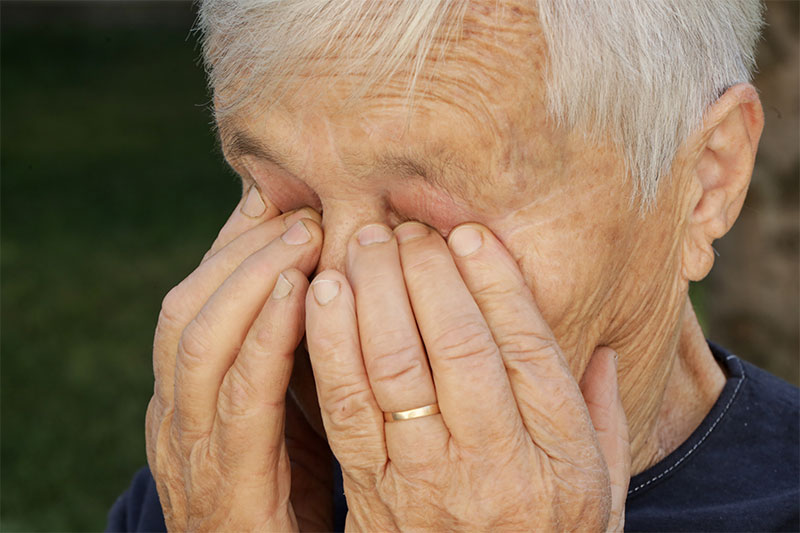 Allergies
If you have allergies, that will cause your eyes to dry out and that can cause plenty of itchiness. You can always take an antihistamine to see if it makes a difference. If your dry eyes are caused by allergies, then an antihistamine such as Claritin or Benadryl will help provide you relief. If you are unsure of what you are allergic to, then you can go have that evaluated by an allergist so you can work on either avoiding the allergen or if you cannot, you can take an antihistamine before coming into contact with the allergen such as pollen, mold, or dust. Those are very common allergens.
Vitamin A Deficiency
If your dry eyes are caused by a Vitamin A Deficiency, then you will want to evaluate your diet. You will not know if that is the cause for your dry eyes unless you get a blood test. But if you are not eating enough foods with Vitamin A in it such as eggs, carrots, peppers, leafy greens, and fish, then that can be the potential cause for your dry eyes. You want to make sure that you have enough Vitamin A in your system as a lack of the vitamin can lead to night blindness and other eye problems. You can always take a supplement that contains Vitamin A, or your doctor can prescribe you eye drops that also contain the vitamin. Increasing your Vitamin A intake is easy to do through diet or increasing supplementation if that happens to be the cause for your dry eyes.
Exposed To Winds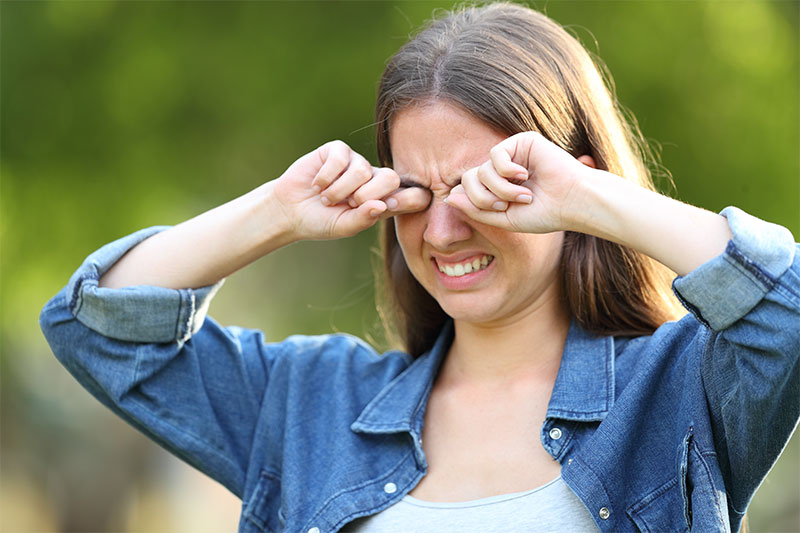 If you live in a cold climate and it is a cold winter day, the winds can cause the evaporation of tears quickly which will immediately lead to dry eyes. In fact, the wind can cause your skin to crack as well. Not only do you want to use lotion for your skin, but you don't want to forget about protecting your eyes either. Use eye drops that will lubricate your eyes and wear sunglasses. It is actually a good idea to do that anyway when it is sunny as the sun's UV rays will bounce into your eyes. Keep your eyes protected in two ways by wearing sunglasses.
Dehydration
Are you drinking from six to ten glasses of water a day at the minimum? If not, and you are having dry eyes, then that is why. If you are not properly hydrated then your eyes will dry out quickly. If you don't like water, then you can always add some lemon or strawberries to flavor it. You need water to stay properly hydrated. Not only does staying hydrated help with tear production but it is necessary for your body to function.
Other causes for dry eyes can have to do with hormones. Men as they age lose testosterone which can contribute to dry eyes, and women going through menopause can also experience dry eyes. Lubricating eye drops are the solution to that. However, if you try the tactics mentioned above and you still are experiencing dry eyes, then you may have some medical issues that are playing a role such as Sjogren's disorder. That is when your immune system attacks your tear and salivary glands which causes you to not produce tears and saliva. That will require treatment such as steroid eye drops. Either way, don't ignore your dry eyes!