You probably have heard that there are many reasons behind your hands tingling or being in pain. You have heard extreme cases that cause it such as nerve damage from alcohol abuse or diabetes, but you are healthy. Your blood sugar is at a normal level, you are not overweight, and you don't drink, except for maybe the odd drink at social occasions. Therefore, the tingling and pain in your hands have nothing to do with any of that. And tingling and some pain alone is not always indicative of any type of nerve damage.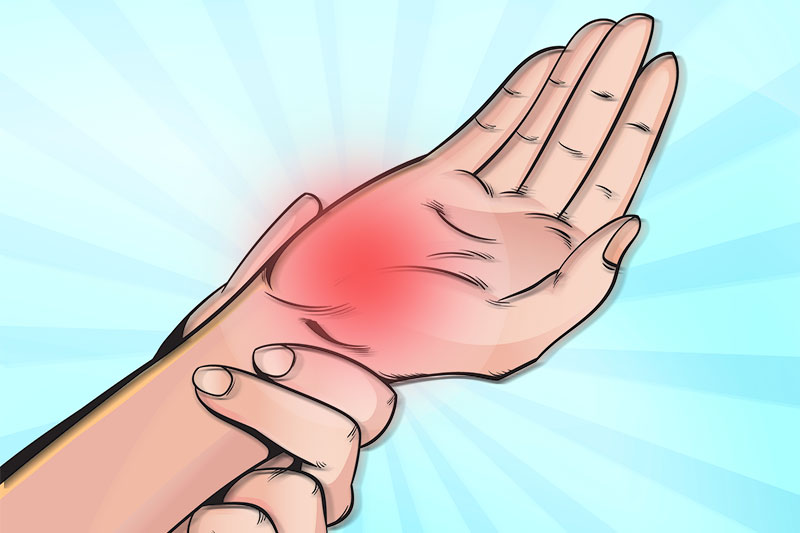 What you may experience often is that your fingers and hands go numb as the nerves 'fall asleep' especially after you are working long hours on the keyboard of the computer. Or, you may find that to be the case if you are doing an activity that is monotonous such as working at an assembly line. You may find this to be the case as well if you are working in the kitchen for at least an hour cutting up some vegetables if you are making a large pot of soup or stew. Those are examples of what causes your fingers to become tingly and pained.
That is the result of any type of monotonous activity you are doing that involves your wrist moving repeatedly the same way at the same angles. The thing is your joint angles which are your elbows and wrists are there for you to do complex activities and make different movements. And the more that these angles are used in a variety of ways, the less likely they will cause pain. If these angles are not used to their potential and are minimized daily, then that will end up causing tensions in your joints, fasciae, and muscles. The same goes for if you were to do the same thing with your arms, legs, as well as your feet such as standing in the same position for hours. You would easily feel your feet going numb and tingling. That is when you say that your foot has fallen asleep.
The bottom line is when you are not regularly stretching your fasciae and muscles, your musculoskeletal system will end up stiffening and will end up becoming brittle as well. Therefore, if you are doing the same tasks with your hands and wrists over and over again, you could end up not just experiencing these symptoms but end up with carpal tunnel syndrome.
Why Does Carpal Tunnel Syndrome Cause Tingling And Pain?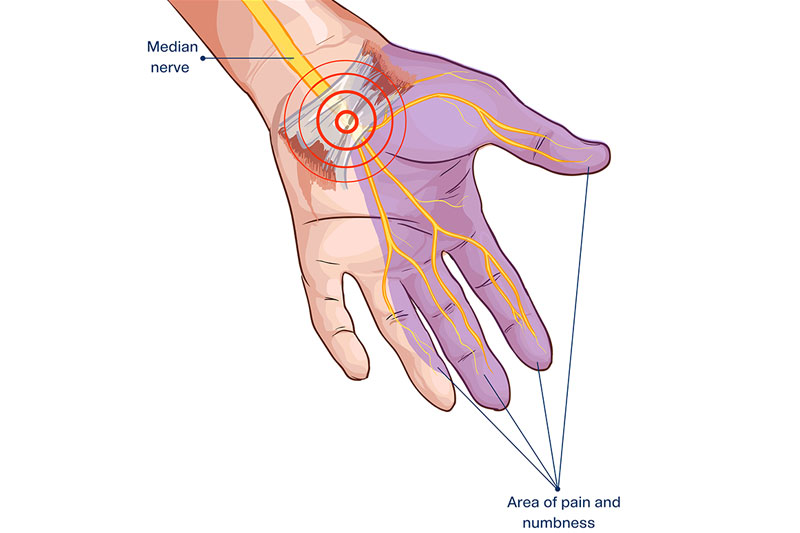 If you have carpal tunnel syndrome, that is the result of your nerves either becoming underactive or they can become overactive. The median nerve which is the nerve that runs in the middle of your arm does run through your carpal tunnel as well as your muscles, tendons in your fingers, and blood vessels. Therefore, if it becomes squeezed then there will be tension in the area. Therefore, the median nerve no longer has space that is functional and that is when you run into the tingling and pain in your hands.
You will find that your fingers and hands fall asleep quite easily, especially if you are going to bed or upon awakening in the morning. The tips of your fingers not only tingle but are pained and you even feel that there is a needle-like sensation that runs through your arm.
However, the good news is that carpal tunnel syndrome is treatable, and in severe cases, it does require surgery. But in most cases, if you wear a brace on your wrist each night when you go to bed, you will find that the symptoms begin to improve as the muscles in your hands and wrists are shifted to the correct place. You can also minimize its effects by shaking your hands and snapping your fingers every hour for a few minutes if you are doing monotonous activities. That can help reduce the risk of you developing carpal tunnel syndrome.
If you are feeling these tingling and painful sensations in your hands but you know your health is generally quite good, then you are stressing your wrists and hands by doing repetitive movements for long periods of time. If it does not improve after utilizing techniques to minimize the symptoms then you will need to see a doctor.